Wiesiek Pruszkowski's bio and photo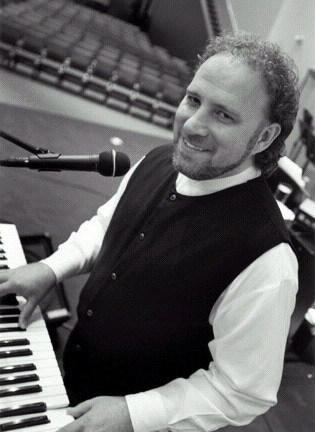 Born in Slupsk, Poland, I was already drawn to the arts as a child. Watching my older brother and sister play instruments, I fell in love with music, which led me into a musical education (violin, viola, piano) at a young age. Starting my first band at the age of 14 set the first mark of my ambition to become a professional musician. At the age of 15, I started playing trumpet and joined my churchís brass band. My other instruments of choice were guitar and bass. After starting several bands in my teenage years, at the age of 22 I founded Grupa Mojego Brata (My Brotherís Band) - the first full time Christian band in the entire communist block of Eastern Europe. Working as keyboardist, singer, and arranger, I was privileged to travel around the country performing about 150 concerts a year as well as travel abroad to western Europe and the USA. Doing studio recordings with the band also gave me experience as a producer.
I had the privilege of working with some great speakers like David Wilkerson, Nicky Cruz, Louis Palau, Terry Law, and John Wimber during their visits to Poland.
At the age of 32, I was diagnosed with a cancer. My doctors didnít give me a chance to survive, but God had a different plan. After an open heart surgery and very intensive six months of chemotherapy, I was back on my feet. During that time I truly learned what it means to be a worshiper in every circumstance.
God opened the door for me to join an international team of musicians and dancers on mission trips to Ukraine. During one of those trips in 1992 I met my wife, Dawn, and moved to the United States. We settled in Morristown, TN, and I accepted a music director position at our local church. My wife, a school teacher, dance instructor, choreographer and dancer, founded a Christian artís studio while I ran the administrative part of it.
In 2000 I accepted a Worship Pastor position in a church in Longview, WA. In December of 2005 we moved to Las Vegas, Nevada where we are currently living with our three children. Since my move to the United States, I have had an opportunity to conduct worship seminars and teach in Eastern Europe, South Africa and the US and lead praise and worship for various events as well as produce and direct musicals and dramas.
Since the conception of Worship Steps, in the fall of 2003, I am actively involved in filming, editing, graphic design, and all creative and administrative aspects of the ministry.
email Wiesiek